24th Regional competition of Piano, Malestroit
4 april 2020 held in the community hall of Malestroit
Nouveauté 2020
A new category will be held this year with the creation of the PIANO teaching diploma issued by the Malestroit School of Music according to established criteria. for any information concerning this category please contact us directly.
Active committee
The panel of jurors for the competition : Brigitte MERER, piano professor of Auray, Martial TRIONNAIRE, professor of piano at the school of music, Malestroit and his assistant Lucie MADOUASSE.
Contact --> Brigitte Merer : merer.brigitte@orange.fr, 02 97 50 75 81
Contact --> Fabienne Madouasse : jean-luc.madouasse@wanadoo.fr, 06 18 96 78 14
The information on the competition 2020 will be available from June 25, 2019.





Honorary committee
Jean-Gabriel Ferlan concertiste Vannes
Irès Mathis conservatoire Russe Paris
Théo Breu concertiste Paris
Tomoko Takayama Tokyo
Julien Rezak concertiste Paris
Marie-Christine Ferlan Vannes
Situation
Place Bonsergent, 56140 Malestroit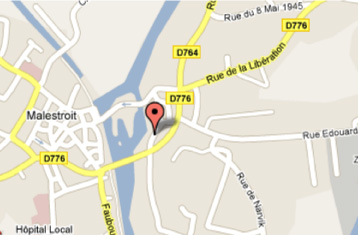 There are possibilities of on-the-spot accommodation at the inhabitant, in bed and breakfast or in the hotel situated in 15 minutes on foot (in the Cape Horn, such: 02 97 75 13 01).